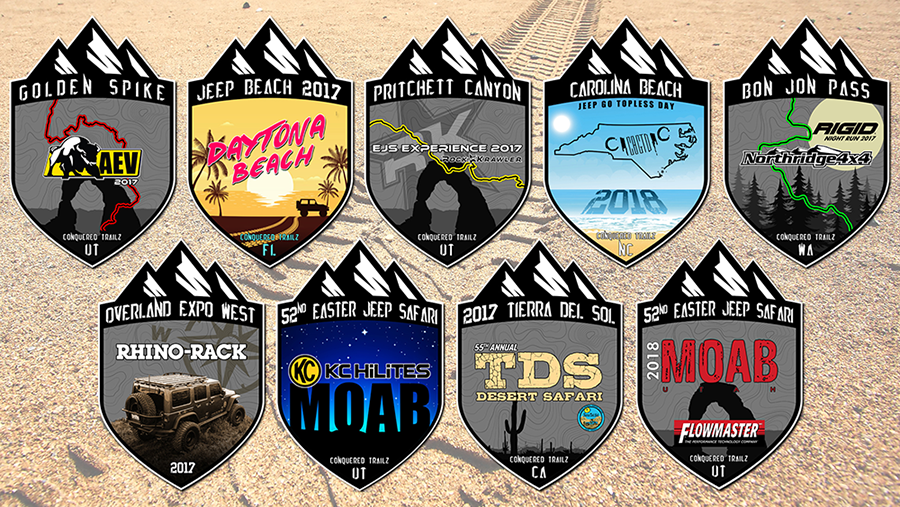 Looking for a specific trail? Or something more unique for your special event? We can do it!

Conquered Trailz specializes in Trail Badge and Special Event decals! We have worked with a number of companies, forums, dealerships, and clubs in the off road and overland industry.

The badges are die cut, full color, and have a unique matte UV coating for fade and scratch resistance, resulting in a high-quality and long lasting product. Specifically made for outdoor use, they are a collectable size and shape, and a great semi-permanent form of advertising . . . promoting your brand, your event, your club, EVERY DAY it lives on the exterior of a vehicle.

People take great pride in completing trails and attending special events, and love to share their adventures . . . just look at social media, it is based around people sharing experiences!

We also offer custom apparel, emblems, and PVC patches as well! Low minimums on decals, bulk pricing, and multiple design discounts available.

Send Us An Email today with your ideas and we will respond right away.