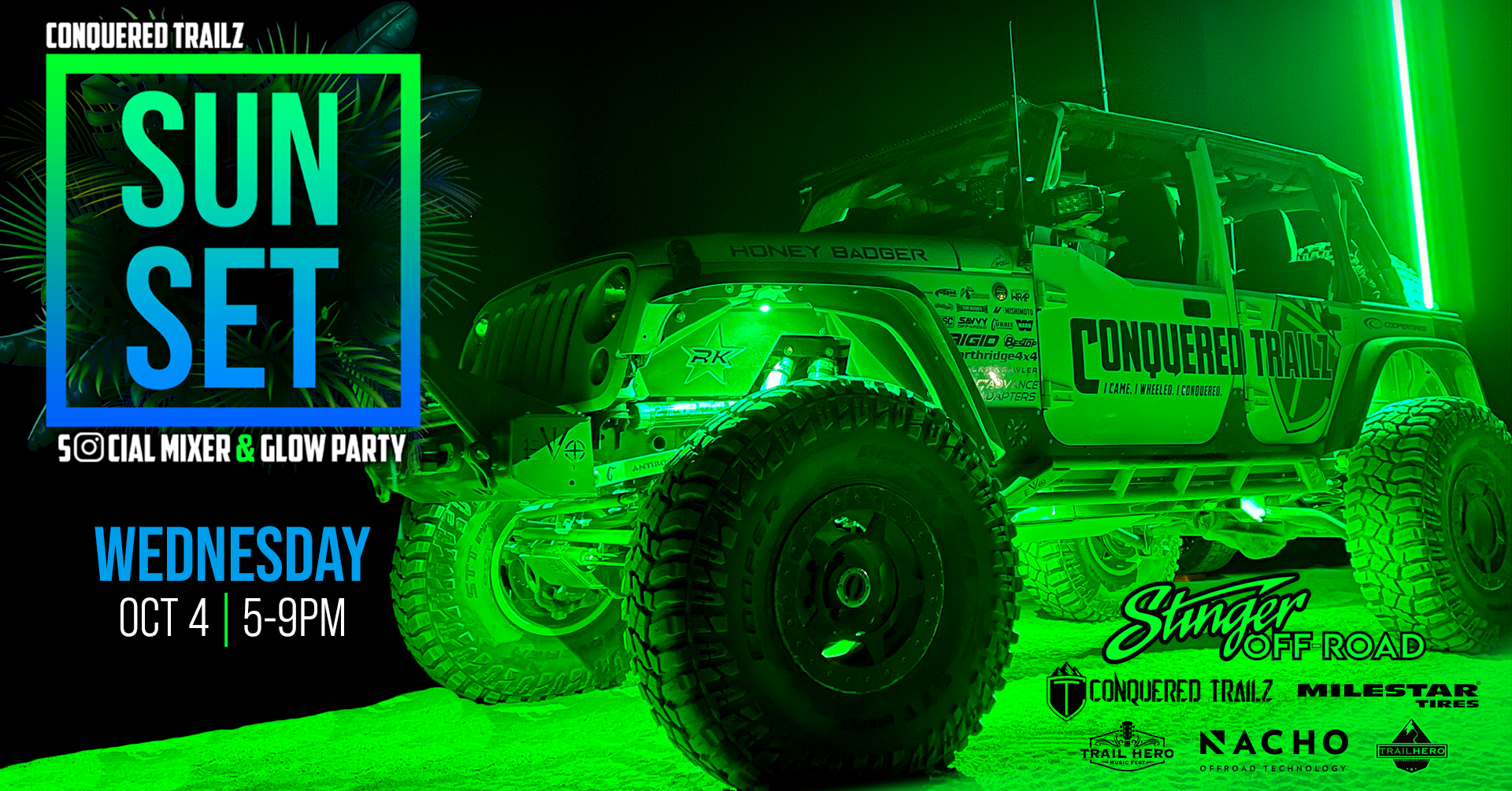 Break out the LED whips/rock lights and join us for the 1st Annual
Conquered Trailz SUNSET Social Mixer & Glow Party
!
Wednesday, October 45-9pm

(UPDATED HOURS)

Trail Hero Music Fest (Tailgate Area)
Come see your favorite online rigs in person, meet the people behind the pages, and exchange a few trail stories by the fire! As the sun goes down and the DJ turns it up, we'll be firing up the rock lights, whips, and breaking out the glow sticks!


This event is about strengthening the Off-Road Community as a whole, by bringing those online connections, influencers, friends, and family together in one spot for one amazing evening.


Stick around afterwards to catch the Drive-In Movie!

See you on the sand!


PLEASE NOTE: As with all Trail Hero activities, all Park Rules will apply. BYOB and please pick up after yourselves.