Tread Lightly! is a national nonprofit organization with a mission to promote responsible recreation through stewardship programs and ethics education to ensure off-roading opportunities are accessible for future generations. For over 30 years, the Tread Lightly! team, along with its members, partners and volunteers has worked together to improve access through on-the-ground trail improvement projects, public land cleanups and strategic educational messaging tailored to promote responsible riding.

As off-road and outdoor recreation grows in popularity, so do the impacts on public land and trails. Tread Lightly! works collaboratively with industry partners, public land agencies and off-road enthusiasts to maintain access to these places by promoting minimal impact recreation. Supporters of Tread Lightly! practice environmentally responsible outdoor recreation by adhering to the T.R.E.A.D. principles, an outdoor ethics messages that promotes minimal impact recreation on land and water.

T.RAVEL RESPONSIBLY⁠⁠
R.ESPECT THE RIGHTS OF OTHERS⁠⁠
E.DUCATE YOURSELF⁠⁠
A.VOID SENSITIVE AREAS⁠⁠
D.O YOUR PART⁠⁠

Tread Lightly!'s efforts are funded by enthusiasts like you! Purchase your Tread Lightly! 2021 Support Badge today and showcase your support of T.R.E.A.D. principles in keeping off-road and recreational areas safe and open for all. Net proceeds go to benefit Tread Lightly! efforts. And remember, Adventure Responsibly... PURCHASE HERE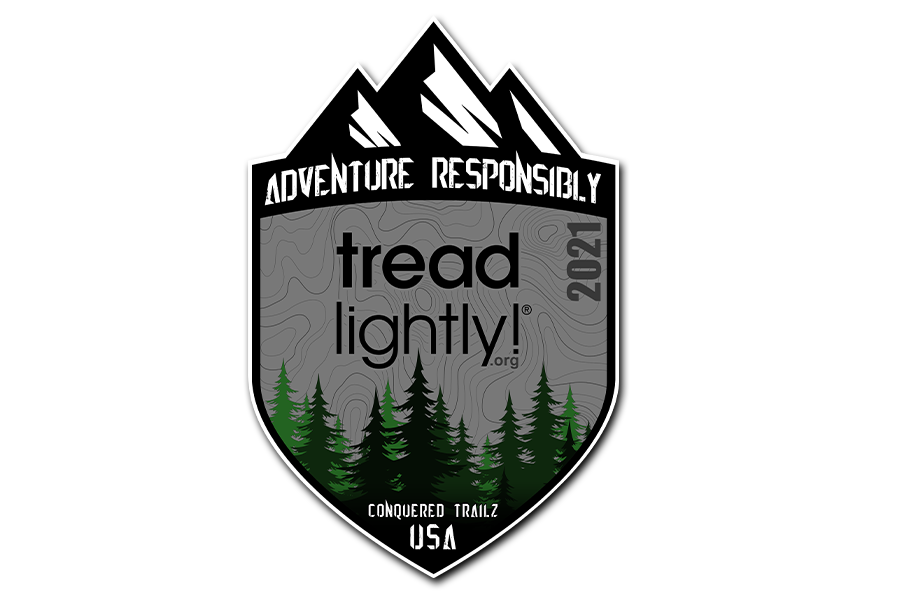 Being responsible doesn't mean being boring. Do your part to keep your favorite trails open, healthy and beautify. Start by learning more about Tread Lightly!'s mission, impact, upcoming projects and how to become a member by visiting treadlightly.org.